How It Works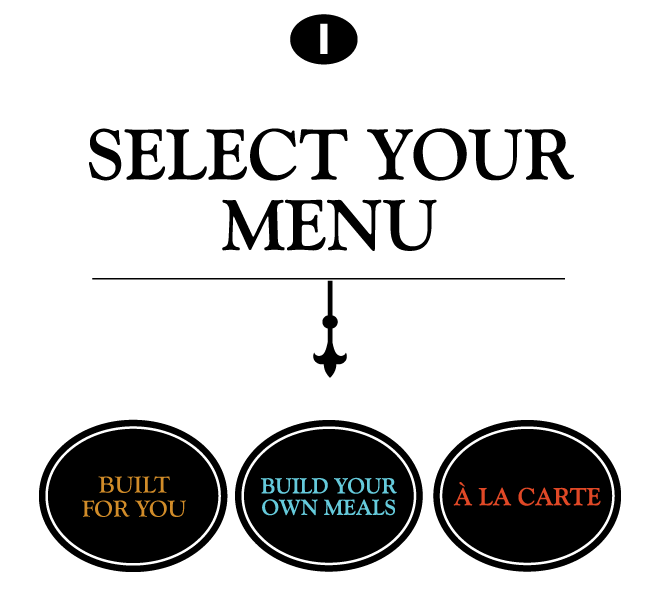 BUILT FOR YOUR
The fastest and easiest way to get delicious Paleo meals on your plate each week. We curate 5 of our favorite WholeMade Meal combinations each week along with a selection of soups, broths, treats and snacks so you can check in and checkout with minimal time and effort all at our great meal bundle prices. Available in single or family portions.
CLICK HERE to see this weeks meals.
Build-Your-Own Meals
Curate your own meals from our infinitely customizable menu to suit your bioindividual needs and personal tastes. Whether you are following a particular nutritional protocol or just accommodating a picky eater, you can create nutritionally complete meals comprised of clean, nutrient-dense proteins, sides and condiments at our great meal bundle prices. Available in single or family portions.
CLICK HERE to start building your own meal.
A La Carte
Our A La Carte menu gives you the utmost flexibility to choose individual menu items in single or family portions. Whether you are looking to complement a meal you have cooked yourself with an extra side or condiment, want to have some extra protein in the fridge for a quick week-night meal or are simply looking to stock your freezer with some nutrient-dense broth, soup or stew, our A La Carte menu has got you covered.
CLICK HERE to see all our A La Carte menu.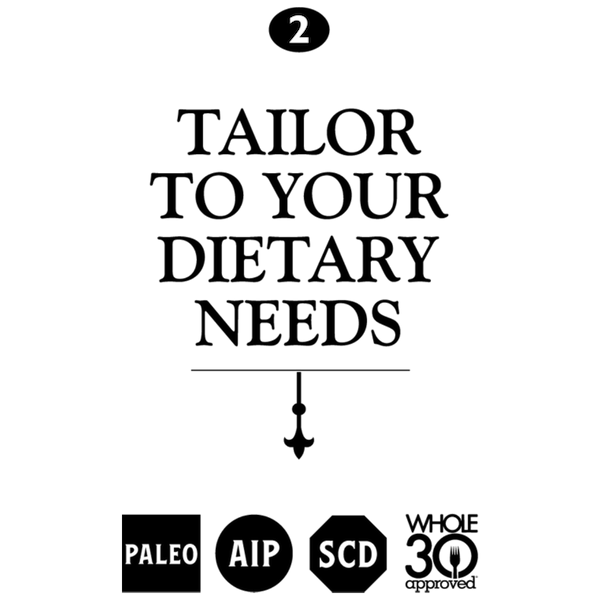 Nutritional Protocols
A nutritional protocol is a dietary intervention designed to eliminate symptoms by rebalancing the body's biochemistry and reducing inflammation. Many chronic conditions and diseases are the indirect result of a condition known as 'Leaky Gut' where the lining of the small intestine becomes irritated causing it to be more permeable than it should be. Contents from the gut are then able to pass through 'holes' in the gut lining and enter the bloodstream triggering an immune response that results in widespread inflammation – the root cause of the problematic symptoms. The ONLY way to heal a leaky gut is through dietary intervention. Introducing foods known to heal and seal the gut lining and promote a robust microbiome ('healthy' gut flora) and simultaneously eliminating the food compounds known to compromise gut function and trigger inflammation leads to rapid relief from symptoms and long-term healing of the gut lining.
At WholeMade, we work with a variety of nutritional protocols that our experience and clinical research show to be effective including the Paleo diet, the Whole30 Program, the Autoimmune Protocol and the Specific Carbohydrate Diet. Each item on our menu and our labels are clearly marked with the protocols they are compliant with so making good choices based on your bioindividual needs is simple and convenient.
CLICK HERE to learn more about each specific protocol.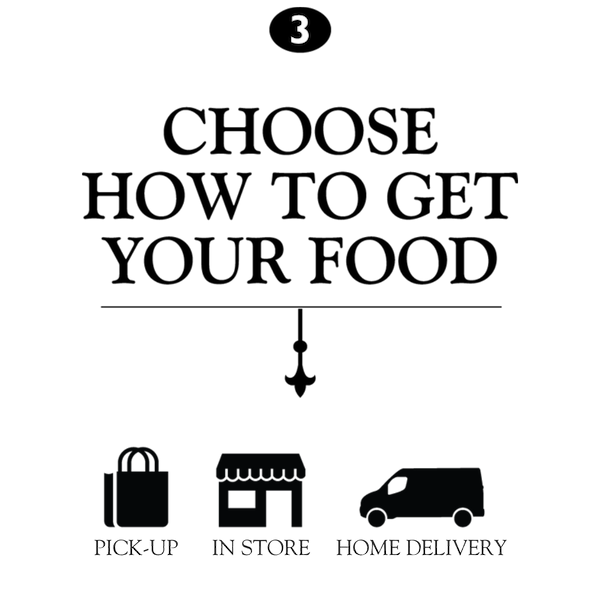 In-Store
Our Beverly store at 151 1/2 Hale Street is open 7 days a week for you to drop in and Build-Your-Own Meals right from our fridge. We also carry our bone broths, soups and ferments as well as a range of treats and snacks for you to choose from.
Home Delivery
We provide a weekly home delivery service to many towns across the North Shore. Simply place your order online before the deadline at 5.30pm Friday for home delivery the following Monday.
There is a $60 minimum order and fee of $8.95 for home delivery.
CLICK HERE to see if we deliver to you.
Pick Up
Want to avoid the delivery fee but still be guaranteed of getting the dish you want? Simply place your order online before the deadline at 5:30pm Friday for pick up the following Monday and select a location convenient to your home or work.
CLICK HERE to see list of pick up locations.